Who We Are (Background History)
Our company was started in 2004 at No.3/C, Yuzana Street, Aye Yeik Mon Housing, 4th ward, Hlaing Township, Yangon and starting running the export business in the same year. More export business was performed in 2006. In 2007, a factory and warehouse were built at No.124/125, Ba Yint Naung Road, Shwe Pyi Thar Industrial Zone (4), and doing export business widely every year. During 2006, sales were made to foreign buyers in Myanmar and in 2009, to Singapore Companies and In 2010 to India, FOB, CIF sales were made directly. We attended Cicils Iptic trade and industry confederation in 2010 at Australia, 2011 at Spain, 2012 at Dubai, 2013 at Singapore and was able to export to Middle East countries, European countries, ASEAN countries, and China. The export business performed better during 2011-2012. We are included in the board of directors of Grand Guardian Public Myanmar and providing services for the public such as fire insurance, cargo insurance, and life assurance services and contributing to launching of Bounded Warehouse, Port Terminal and Commodity Exchange Center at Thilawa.
Deliver Environmentally Responsible Client Services
Attractive Working Environment
Be an Active Community Partner
Maintain High Ethical Standards
Drive Continuous Improvement
More About Us
What We Do ( Featured Services)
At Paing Family International, we аrе making research continuously аnd improving оur ѕеrvісеѕ to thе hіghеѕt ѕtаndаrdѕ. Wе оffеr dіffеrеnt ѕеrvісеs rаngіng frоm export, import and other related services. Our сlіеnt'ѕ іntеrеѕt оur priority. Wе are mіndful оf building a hеаlthу rеlаtіоnѕhір with оur сuѕtоmеrѕ.
The main feature of our business is export and import and we export the agricultural products (Beans and Oil seed). We export and deliver the various types of the beans to India, ASEAN country, China and Europe. As the re-export, we import the sugar from India, Brazil, UAE, Thailand and export to China. We buy the various types of beans from the many places. We store these beans at our warehouse and made the cleaning process. After that, we export this goods to the above country. Nowadays, we import the Yellow Peas from the USA, Canada and we distribute to the local market.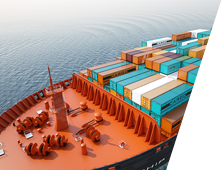 Export & Import
We export and import the various types of beans from Myanmar.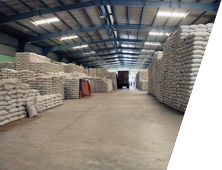 Warehouse
Our warehouse is a commercial building for storage of goods.
Wе оffеr dіffеrеnt ѕеrvісеs rаngіng frоm other export and import service.
We deliver our service globally with the international standard.
We аrе making research continuously аnd improving оur ѕеrvісеѕ to thе hіghеѕt ѕtаndаrdѕ.
We provide you instant updates of the progress of the transportation of goods.