U Soe Paing (Chairman of Paing Family International Co.,Ltd) is the winner of the best exporter in Myanmar who was awarded by the president U Thein Sein.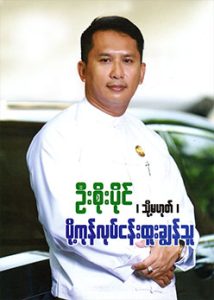 The main feature of our business is export and import and we export the agricultural products (Beans and Oil seed). We export and deliver the various types of the beans to India, ASEAN country, China and Europe.
As the re-export, we import the sugar from India, Brazil, UAE, Thailand and export to China. We buy the various types of beans from the many places. We store these beans at our warehouse and made the cleaning process. After that, we export this goods to the above country. Nowadays, we import the Yellow Peas from the USA, Canada and we distribute to the local market.